Next Meeting: September 18, 2023 - TBA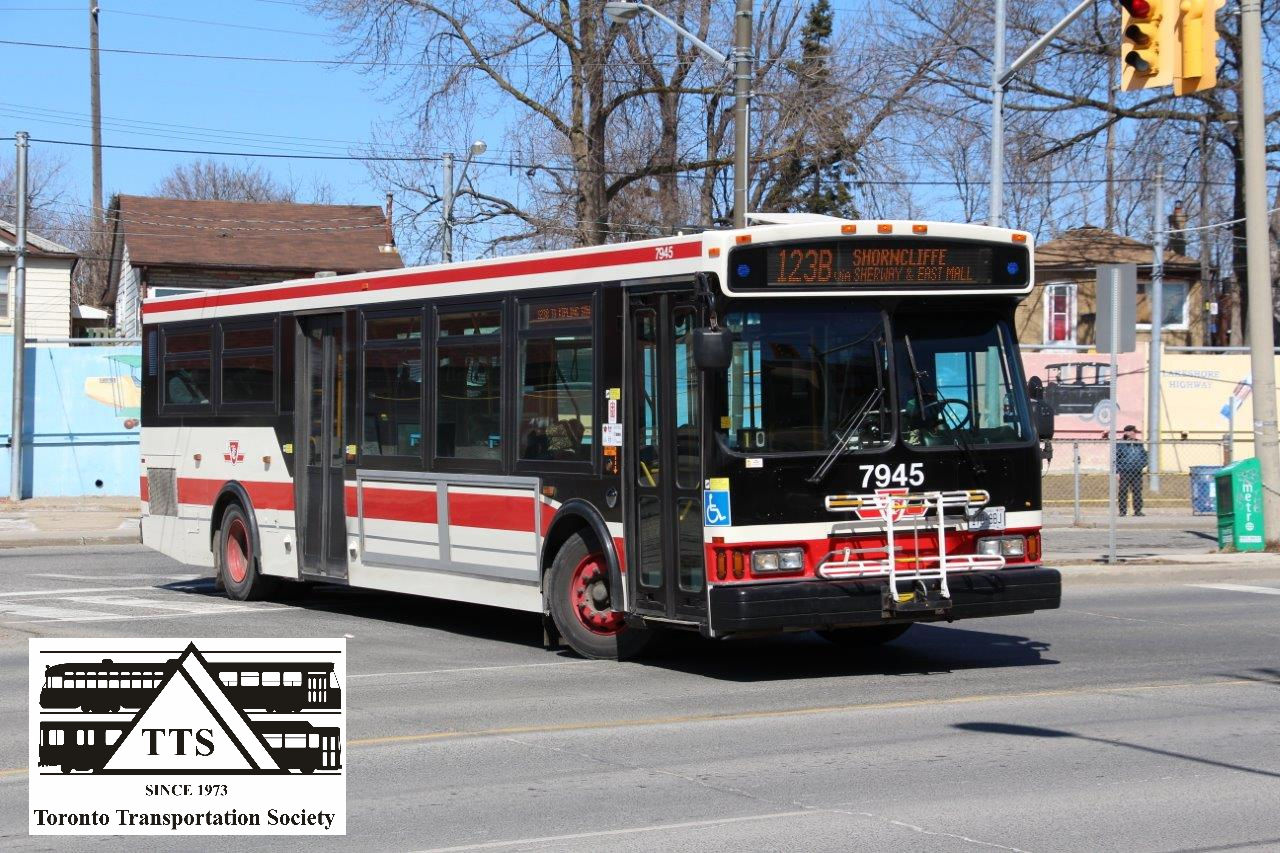 The TTC will be retiring the last of the Orion VII low floor buses in the next few months as more and more of the New Flyer and Nova hybrid enter service. Bus # 7945 is seen departing Long Branch Loop on March 28, 2015. The 7900 and 8000 series have been assigned to the Queensway division for the majority of their service life. The TTS will be chartering a 7900 during the Saturday of Transportation Weekend and taking it to Scarborough for numerous photo stops. Please check the Fan Trips page for more information.
TTS Members: If you wish to submit photos for the "Featured Photo", please contact the TTS to make arrangements.